Automatic Controls is prepared to handle all of your preventative maintenance or repair & retrofit needs. Please contact us for more information.
Preventative Maintenance
Preventative maintenance with regularly scheduled checkouts of building control systems is essential to ensure optimum efficiency. At Automatic Controls our goal is to offer services that best fit the needs of our customers. With this in mind we have established two basic preventative maintenance packages.
"Schedule A" covers the checking, calibrating and trouble-shooting of temperature control devices in a fully automated Building Management System as well as in basic pneumatic control installations.
"Schedule B" is derived from the need for a more thorough mechanical service. It includes full servicing of HVAC equipment as well as the lubrication and adjustment of fan motors, damper motors, bearings, linkages and valve stems.
We know that no two buildings or clients are the same, so with this in mind we are able to custom tailor all the necessary maintenance variables to meet your individual circumstances. Regardless of what you require for preventative maintenance, we can establish the best possible scenario to fit your needs.
Repair & Retrofit
When your system fails, impacting your building operation, call us for timely, cost effective solutions. Our trained technicians are fully equipped to repair any challenges you may be faced with. Day or night, our on-call 24-hour service will be there to locate the problem and quickly restore facility operations.
In keeping with our word for the most cost effective and efficient solutions, Automatic Controls has a large array of spare parts in stock to better deal with all the particulars required to ensure the immediate and proper functioning of your facility.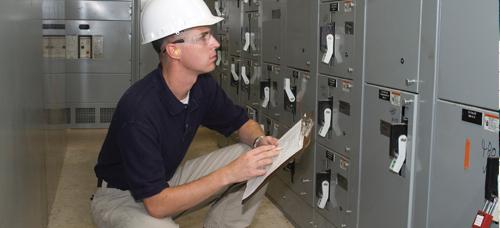 Once the challenge has been met and normal operation can resume, we can show you how upgrading portions of your mechanical system can improve performance, offer premium uptime, and lower operating costs.
Enhancement of your building system will be performed professionally and in accordance with an approved schedule. With optimal experience and coordination, disruption to your normal operations would be minimal.
Automatic Controls is determined to offer you the best in service and solutions. We guarantee that we will only repair what needs to be fixed and we will make sure the job is done right the first time. With every upgrade or retrofit we offer a one-year parts and labour warranty.